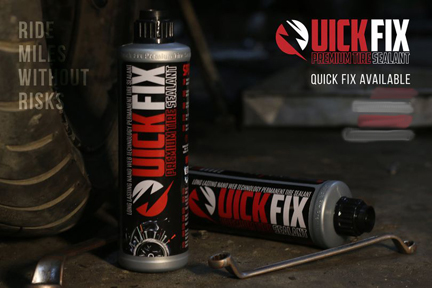 Product details of Quick Fix Premium Tire Sealant Gel..........
Why Use Quick Fix:
It has a long sealant duration which is 15 months or 15,000 Km.
The anti-burst formula always keeps the tire cool to prevent tire burst.
There is a pipe and VCR with the bottle inside so you can easily install it by yourself.
It has the ability to fix over 60 punctures.
They have to use the first-in-segment Nano-web technology which can fix the puncture instantly and permanently.
Anti-Rust technology is used to prevent rim rust.
This premium tire sealant is CE, MSDS, and ROHS certified.
450ml/bottle (one bottle for one wheel).